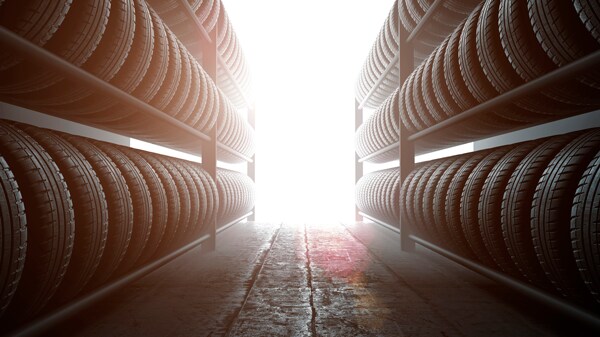 Tire Center in East Stroudsburg, PA
Whether your car spends most of its time cruising smooth highways, making stops around town, or even parked in your garage, eventually it is going to need new tires. The only four points of contact with the road, your car's tires are crucial for safety, performance, and even efficiency. You don't want to cut corners when it comes to something as important as your car's tires - after all, without them, you're not going anywhere.
Many drivers continue to drive around on worn-out or otherwise compromised tires well past the point of safety. Why? Because tires can be a pretty hefty investment, and most people have things they'd rather spend their hard-earned money on.
But what if we told you there's a way to get top-quality tires at affordable prices? It's true - at Halterman's Mitsubishi, we have a fantastic selection of tires and a team of experts standing by to help you find the right ones for your vehicle. We offer competitive prices as well as an ever-updating selection of service and parts specials that can help you save even more!
Is It Time for New Tires?
Before you end up on the side of the road with a flat, you can take a proactive approach to tire care. Doing a periodic visual inspection is one way to stay aware of any potential problems and head them off before they stop you in your tracks. Look for uneven or excessive tread wear, bald patches, cracks or bulges, or anything else that might indicate your tires are past their prime. If you see anything that gives you pause, head over to Halterman's Mitsubishi and let our tire experts take a look.
If their assessment indicates that you need a tire replacement, our technicians will guide you through the process of selecting the right tires for your vehicle and budget. Once they're mounted and balanced, you'll quickly be on your way in a car that's set to take you anywhere you need to go.
Affordable Tires and Service at Halterman's Mitsubishi
Whether you need new tires, an oil change, brake work, or engine repair, the service center at Halterman's Mitsubishi is here to help. Our expert technicians are highly skilled and experienced with all makes and models, and they'll offer trustworthy recommendations and advice you can count on. Then they'll get the work done efficiently, correctly, and affordably so you can get back to your busy life.
Check out our service specials, and then schedule service online. We're here to handle all your automotive needs.