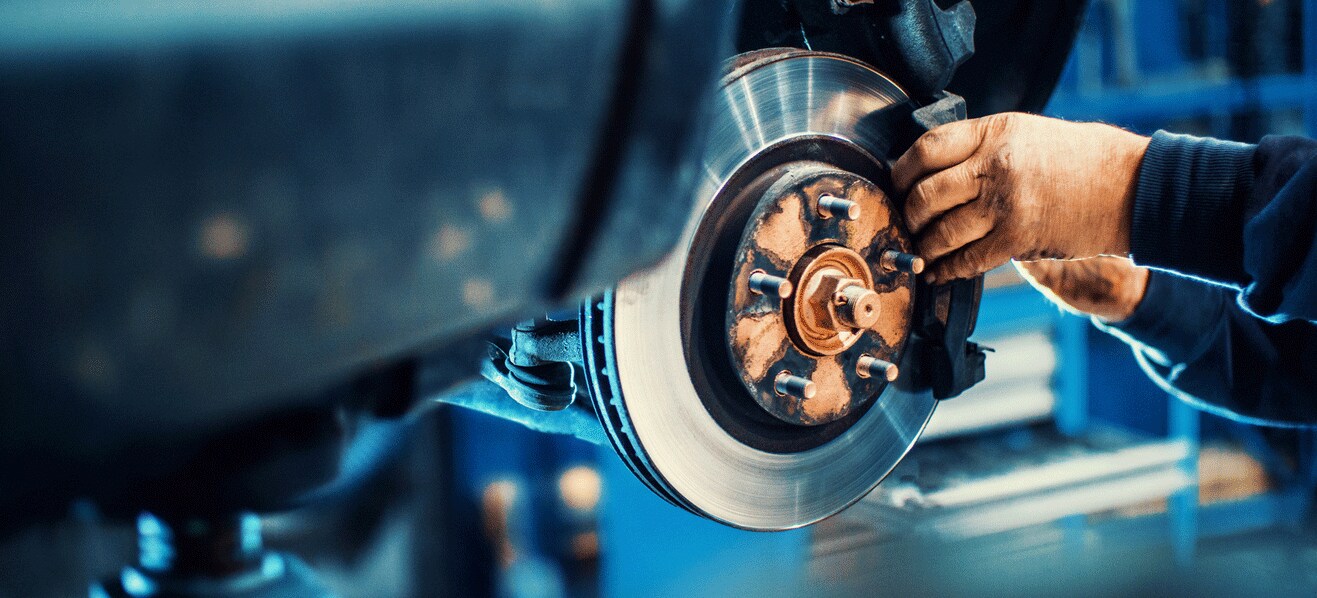 Brake Service in East Stroudsburg, PA
Your brakes, as you can imagine, are an extremely important part of any automobile. So, in order to keep you and your passengers safe, as well as keep your vehicle operating smoothly, it's important to receive routine brake service and maintenance. After all, no one wants to drive around putting lives at risk!
At Halterman's Mitsubishi, we understand the importance of proper brake service and maintenance. That's one of the many reasons why we provide a top-quality Service Center. We have many trusted technicians in our service department who work hard to ensure your safety on the road.
Each time you visit our dealership to receive a service or a repair, we work diligently to make certain you'll be back on the road in no time at all - this includes brake service. However, many drivers aren't aware of warning signs when it comes to your brakes. So, below, we've taken a closer look at some of the warning signs you should be aware of.
How Do You Know If Your Brakes Need Service?
There are several warning signs you'll need to be aware of when it comes to potential problems with your brakes. For starters, you might notice a squeaking noise when you tap the brakes. There's also a chance you could hear grinding noises when you hit the brakes. If you've heard any of these sounds, it's time for us to examine your brakes.
In addition to those warning signs, you might notice shaking or vibrations as you're slowing down. You could even feel a decrease in brake responsiveness. If you're experiencing this, we need to look at your automobile right away.
We understand that maintenance can be stressful, but don't worry. We're here to help make the process quick and simple for you. Your time matters to us, so you can simply select the date and time that works well with your schedule when you schedule a service appointment on our site.
Quick and Easy Brake Service at Halterman's Mitsubishi
At our dealership, we also provide a variety of deals and specials you can take advantage of - including service specials. Our deals won't last forever, so come see us soon.
You'll find our dealership conveniently located at 1752 Paradise Trl, East Stroudsburg, PA 18301 which means residents of Tannersville are just a short drive away. Once you arrive, we'll be more than happy to perform an inspection on your brakes and fill you in on any issues we notice. Stop be today!